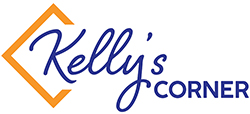 I remember not too long ago that if someone asked me if I had any hobbies, I would laugh…who has the time for that (Amiright?!)? I did. I do. And you do, too.
But first a quick story as to how the idea for this week's article came about. I ordered some stuff from Target, and Ben picked it up using the Drive Up service (which is pretty awesome). He came home and started putting the items away, and then he came across some items that confused him. (Side note: Ben doesn't shop. Like hardly ever.)
Then the question, "Babe, did you take up some new arts & crafts hobby or something?"
Anyone who knows me knows I'm not "crafty." I wish I was, but I'm just not. And I laughed at him, "What are you talking about?! Of course not!"
Well, unbeknownst to him, they gave him a few extra bags that weren't ours containing several cans of spray paint. I thought, someone's got a project or two going on—good for them.
And that's what got me thinking about hobbies—and what I've learned as I've gotten older—is how important it is to have at least one.
Most of us probably remember a time that we had multiple hobbies, and we still had time for everything else in our lives—we made time for them. But for one reason or another, we stop doing them.
For example, when I met Ben he played on a bowling league, which I thought was actually pretty cool. My grandma played on a bowling league for years and always had the best stories.
Flash forward some years, no bowling, but Ben learns about this new thing called cryptocurrency. His new hobby, passion or obsession if you will, was learning everything he could about it. Then he decided to share his knowledge, and then Ben achieved what few do with a hobby, a passion—he turned it into a full-time career. Note that I didn't use the word "job."
I know a few others who have also turned their hobbies into careers—a friend whose full-time job was at a non-profit and photographed weddings on weekends—now that's all she does. An instructor at the gym who formerly worked in the corporate world became a Les Mills instructor, and then decided to become a personal trainer and instructor. And all of these people are infinitely happier.
I know it's difficult to find time for new activities, especially when sometimes you feel like you are being selfish. The mommas out there will know what I'm talking about with that one. But, it's so vital to our overall well-being.
Here are a few of the benefits of having hobbies—these spoke to me. (There are many more!)
· Challenges you.
· Increases your self-esteem and confidence.
· Prevents bad habits and wasting time.
· Makes you more efficient.
· More/better social connections (new friends).
· Makes you more interesting.
· Helps you relieve/cope with stress.
What's something that you used to enjoy, but stopped doing for whatever reason? What's something new that you've thought about doing, but found an excuse not to pursue?
You know what they say about excuses…
But seriously, you aren't just an employee, a parent, a wife or a husband.
Find what brings you joy. Find your passion. You will find the time. And you will be a better employee, parent, wife/husband because of it.
I'm on a mission to find a new hobby. Do I have a lot of free time? No. And I have a few hobbies already, but something new is calling to me…I just have to figure it out. I'll keep you posted.
You know the old saying: "Idle hands are the devil's workshop."
References/Related Articles:
1 – https://www.psychologytoday.com/us/blog/happy-trails/201509/six-reasons-get-hobby
2 – https://www.skilledatlife.com/why-hobbies-are-important/
3 – https://medium.com/swlh/the-importance-of-hobbies-or-serious-leisure-3d30f83816a8 (Good quote: "Regular activity is a crucial component of not only physical but mental well-being.")
4 – https://www.developgoodhabits.com/benefits-hobby/
Kelly Wisness-Semchee has been Bitcoin Ben's wife for more than 11 years. She has spent 20+ years in marketing and communications for various companies, including 13 years in healthcare specifically. She holds a bachelor's degree in Public Relations and an MBA. Kelly resides with "Bitcoin" Ben, their fur babies "Litecoin" Little and Lacie, and daughter Alexa in the St. Louis area. Learn more at https://www.linkedin.com/in/kwisness/.
Copyright ©2021 by Kelly Wisness-Semchee