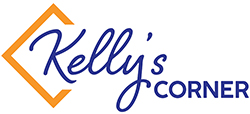 Bitcoin Ben is a HODLer. Shocking, breaking news, right!? He's also big on helping increase adoption. But how can you do both?
You can HODL the majority of your cryptos – and still dedicate part of them to use for purchases – and do your part in increasing adoption. While your purchasing power is somewhat limited right now when it comes to using your cryptos as payment as they're not widely accepted at retailers and other businesses yet…it's coming.
More and more are jumping in due to all of the amazing benefits that come with it (but that's another article). Publicly traded, large companies are finally coming around.
We have seen some great examples of that lately with PayPal (and Venmo), Tesla, Square, Visa…and the list goes on. They didn't just jump in willy-nilly…no…they went where their customers are, listened to what their customers want, and let's be honest, where they can make more money.
They are doing things to drive consumer cryptocurrency adoption. And why not?
It's true that Gen Z may me the most willing group to invest in cryptos – even more so than in traditional investments. They understand technology, but more importantly, given their heavy reliance on technology all of their lives, they trust it. In addition, they have mistrust of "traditional" financial institutions. And they seem to be more accepting of crypto's volatility – and many see cryptocurrency as a retirement plan.
Does that mean they don't want to use cryptos? Not at all!
As more people spend crypto, more companies will make it a payment option, and as more companies make it a payment option, it will further legitimize cryptocurrency as an actual currency.
El Salvador's recent announcement ring any bells here? You don't think that their move to make it a legal currency in their country isn't going to help with adoption?
What about PayPal's integration? Now, this isn't super recent news, but a recent encounter stirred up some thoughts on this.
Recently, a sales guy (around retirement age) asked what we did for a living, and Ben, of course, started talking about cryptocurrency. And Ben asked him, "Do you own any cryptos like Bitcoin?" He said, "Yes, I bought some on PayPal a few months ago. Honestly, I probably would have never done it had it not been so easy to do on PayPal."
We just looked at each other because we get it – it has to be easy to do – but the problem is – most people don't know how easy it actually is to purchase cryptos.
Enter you. What can you do?
We all know at least one person who knows that "you're into Bitcoin," but has hesitated about getting involved for one reason or another. Maybe they still just aren't sure about this Bitcoin thing, maybe they don't have any "disposable" income, or maybe they are just unsure of how to purchase it and don't want to be a burden.
Today is your – and their – lucky day.
Here are some suggestions that you can pass along to those people who always seem to have an excuse for not getting into Bitcoin. And in some cases, you don't even have to invest any of your own money.
Crypto Credit Cards

Use your credit card as you normally would. We have a crypto credit card that we use on purchases – just like we would anyway – we are just using a different card – and earning Bitcoin every time we use it. Get the free rewards, in this case, free crypto. (Examples include the BlockFi Bitcoin Rewards Credit Card and SoFi Credit Card. There are many other options not mentioned here.)

Bitcoin Debit Cards

Get rewards just for using something you would use anyway (like the Crypto.com Visa Rewards card).

Bitcoin Bank Accounts

Earn Bitcoin on your deposits. Beware though…these are often not protected by FDIC insurance.

Bitcoin ATMs

Purchase bitcoin at an easy-to-use ATM. Search for one near you – they are literally popping up everywhere now. Visit CoinFlip's website to learn more.

Gift Cryptos
For my fellow introvert friends, some of these do include talking to people, sometimes even strangers, but it will be worth it. You will be truly doing your part.
But doing just one of these things could help people grow their Bitcoin and/or other cryptocurrency holdings over time – some of which include no out-of-pocket investment – if people can't/don't want to spend any of their money purchasing cryptos.
Once, not if, crypto prices start to rise again, will people want to spend their cryptos? Definitely.
This time period we are coming out of and into is not just about stacking, it's about really taking us to the next level – mainstream adoption – and that also means, we have to start using Bitcoin (and other cryptos) in our daily lives, as part of our purchasing habits, as another form of payment.
We can't just hoard it – or HODL – we must collectively send a message to the world that Bitcoin and cryptocurrency is here to stay.
What will your role be in it? Consider what you can do to help with adoption – every little bit does and will help. Let's do this.
Related Story: 'Small town USA' Inn Plans Rebrand – and Will Accept Bitcoin
In early August, Bitcoin Ben plans to travel to Henryetta, Oklahoma, to help the Green Country Inn rebrand and re-launch as Hodler Inn. You can book a room with Bitcoin. Stay tuned for more information.
*As with anything, read the fine print. Some of the financial products mentioned are not regulated and do not have FDIC insurance. We do not endorse the financial products mentioned in this article. Like everything else, do your own research. This is not financial advice.
References/Related Articles:
This article was published on July 29, 2021, on Bitcoin Ben's website (http://bitcoinben.io).
Kelly Wisness-Semchee has spent 20+ years in marketing and communications for various companies, including 13 years in healthcare specifically. She holds a bachelor's degree in Public Relations and an MBA. Kelly has been married to "Bitcoin Ben" for nearly 12 years. They reside with their fur babies "Litecoin" Little and Lacie and daughter Alexa in the St. Louis area. Learn more at https://www.linkedin.com/in/kwisness/.
Copyright © 2021 by Kelly Wisness-Semchee