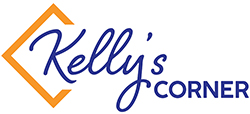 Bitcoin Ben and I are taking a much-needed vacation starting later this week, and we are super stoked!
We have realized, especially recently, that vacations or even weekend getaways, are key for each of us to recharge and reconnect.
In fact, I joke with Ben that the only way I get him to completely disconnect from his work is to get him out of the house—better yet—out of the country!
But vacations aren't just for taking much-needed time off from our work. Vacations do so much more than that.
Taking vacations have a lot of health and wellness benefits. Some of these are no-brainers, but some of these may surprise you as another reason to take that time off and/or to take a vacation (in case you need more reasons):
Improves your mental health.
Lowers stress.
Less risk of heart disease.
Better outlook.
Improved focus.
Increased mental power, improving productivity.
Alleviates burnout.
Stimulates creativity.
Improves relationships.
I could go on and on, but you get the point. Vacations are seriously good for us. And as it turns out, good for us all the way around.
Even trip planning can boost your happiness up to 8 weeks before a trip happens.
Unfortunately, many people feel like they can't take time off…maybe they feel like they can't be away from their work because there's no one else to do the work or some perceived negative backlash.
I've been fortunate to work in companies that don't make you feel bad for taking your time off. Does it suck planning to be out of the office for one week? Yes. Does it suck coming back to a backlog of emails and work? Yes. But is it worth it? You betcha.
Don't be one of the millions of Americans who don't take the vacation time they have available to them. You NEED the time off. Your company (or if you're self-employed, your work self) needs you to take the time off.
Come back refreshed. Come back more creative. Come back with improved focus. And most of all, come back feeling better about yourself—likely with memories that you won't soon forget—and experiences that will bring you and your spouse/family closer together.
Take the vacation. You won't regret it.
References/Related Articles:
1 – https://www.travelandleisure.com/trip-ideas/yoga-wellness/why-vacation-matters-the-science-of-taking-time-off
2 – https://www.mentalfloss.com/article/60627/11-hidden-benefits-taking-more-vacation
3 – https://www.businessinsider.com/vacation-health-benefits-2018-8#so-if-you-like-your-co-workers-stop-sending-them-emails-while-youre-away-17
4 – https://www.shrm.org/ResourcesAndTools/hr-topics/employee-relations/Pages/workers-taking-more-vacation-.aspx
5 – https://www.allinahealth.org/healthysetgo/thrive/importance-of-taking-vacation#:~:text=A%20number%20of%20studies%20have,more%20motivation%20to%20achieve%20goals.
Kelly Wisness-Semchee has been Bitcoin Ben's wife for more than 11 years. She has spent 20+ years in marketing and communications for various companies, including 13 years in healthcare specifically. She holds a bachelor's degree in Public Relations and an MBA. Kelly resides with "Bitcoin" Ben, their fur babies "Litecoin" Little and Lacie, and daughter Alexa in the St. Louis area. Learn more at https://www.linkedin.com/in/kwisness/.
Copyright © 2021 by Kelly Wisness-Semchee