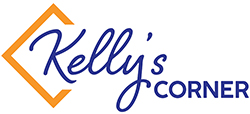 As many of you know, we lost someone very close to us recently: Toddles.
Toddles wasn't just my ex-husband and father of my only child, he was also one of my best friends. Yes, it's unusual to be best friends with your ex-husband, but he was, and he was one of Ben's best friends, too. We vacationed together. He had a key to our house. He was family.
We (me, Ben and our daughter, Alexa) were devastated by his very unexpected passing.
And as time passes, we start to go venture back to "normal," but it's not really normal because there's a piece of us missing. We find ourselves in this deep state of grief.
And good grief, it's hard.
Most people aren't strangers to grief. You are likely grieving someone or something right now, maybe a loved one, a friendship or even something crypto-related.
While the grief we are experiencing is due to the death of a loved one, grief can and is experienced by the loss of anything significant in our lives. It's nothing to be ashamed of and certainly nothing to be minimized.
"Grief is a natural response to loss," according to HelpGuide.
Loss is loss. Plain and simple.
Lately, this saying is top of mind, "You never know what someone is going through, be kind."
It's not like you walk around with a shirt on that says, "I just lost someone I love." Even though, honestly, I have thought about having one made, at least for our daughter. Because maybe there's a smile on her face, but that's not telling the whole story…it rarely does.
For me, personally, my grief is substantial right now. I lost my mom earlier this year, and I'm still processing that. I lost my job recently—and while I'm mostly happy about that and the opportunity I have available now, I find myself in unfamiliar territory and wondering who I am or will be without this career that once was a large part of who I am.
And now, I'm grieving the loss of a parenting partner, a best friend, a shopping buddy, a great father, a man that had been a part of my life for more than half of my life.
We are so fortunate for the time we had with him, but we are also angry that he was taken away from us so unexpectedly and so soon.
We will forever love him and miss him, and we will always remember him and his quirky sense of humor. We will lean on each other, and we will somehow move on without him physically here with us. But we know that he will be with us always and everywhere.
The message to take away from this is that you should feel free to grieve your loss. In your own way. In your own time.
Be kind to others. We truly don't know what others are going through.
Tell the people you love that you love them. Show them that you love them. Spend time with them. Tomorrow is not guaranteed.
My apologies for not attending the most recent Bitcoin Branches event in Boerne, Texas. I wasn't ready to put on that smile, it wouldn't have been genuine—and you deserve better than that. And I couldn't leave our daughter – she needed me – and we had a time together away from home, sharing Toddles memories and making new ones.
Remember, crypto friends, that while Bitcoin is rallying right now, don't forget to rally around each other when needed. This community is a wonderful one filled with amazing people. If you are grieving and need help, please reach out to your crypto friends. Lean on this caring community.
To our crypto family: a big sincere thank you to everyone who shared their condolences, sent us cards and gifts, and for those who prayed for our family. We appreciate all of you. Your kindness did not go unnoticed.

References/Related Articles:

This article was published on October 13, 2021, on Bitcoin Ben's website (http://bitcoinben.io).

Kelly Wisness-Semchee has spent 20+ years in marketing and communications for various companies. She holds a bachelor's degree in Public Relations and an MBA. Kelly has been married to "Bitcoin Ben" for 12 years. They reside with their fur babies "Litecoin" Little and Lacie and daughter Alexa in the St. Louis area. Learn more at https://www.linkedin.com/in/kwisness/.
Copyright © 2021 by Kelly Wisness-Semchee