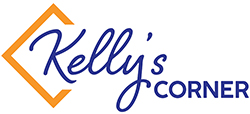 It's that time of year again when we start thinking about what we're thankful for in our lives. We try to do this all year round, but it's a good time to reflect on what's really important in life.
We have had a rough 2021 with the loss of my mother and our good friend (and Alexa's dad) Todd. But we try to focus on the good and subsequently what good we can spread around.
We will enjoy a small Thanksgiving at our home later this week with the three of us and my dad.
Bitcoin Ben handles the turkey—brining it and cooking it all morning in the oven while I hit the gym and focus on the side dishes. After enjoying the fruits of our labor, we'll rest with the family and then hit the theater. We don't go to the movies often, but this is a tradition for us; this year, we're seeing the new Ghostbusters movie.
We'll be doing something different this post-holiday weekend—we're heading to Branson for a fun weekend. It's going to be a tough holiday, and we thought we needed to do something out of the ordinary that may bring us a little joy.
It's important to remain thankful for the good things in your life, even if life has thrown you some curve balls, as it has for us in 2021.
There have been some good moments and things that still deserve recognition, including being thankful for all of you. Your support and kindness this year has meant so much to us, especially as we went through those difficult times. We are truly grateful for this amazing community.
We hope that as each of you enjoy the Thanksgiving holiday this year that you take some time to reflect on what you're thankful for—whatever it may be.
While we are giving thanks, we need to also think about others who may need our help. This help can come in the form of our time and/or money.
Small Business Saturday
Let's not forget our small business friends. Many small businesses are struggling more than ever, and while you are out and about this weekend doing some holiday shopping, don't forget to patronize those small businesses in your community, specifically this Saturday, Nov. 27, which is Small Business Saturday.
Small Business Saturday is a day to celebrate and support local small businesses.
Ironically, American Express launched "Small Business Saturday" in 2010, offering free materials for small businesses and other free perks. (I say ironically because American Express cards have the highest average fees, which essentially cut into the bottom line.)
And maybe while you're there shopping and supporting these small businesses, you talk to them about the benefits of accepting cryptocurrency, including lower transaction fees.
Giving Tuesday
Now onto another way to support our communities – with donations of fiat or cryptocurrency and/or donations of our time.
Tuesday, Nov. 30, is "Giving Tuesday," the world's largest day of generosity.
"GivingTuesday was created in 2012 as a simple idea: a day that encourages people to do good," according to the GivingTuesday website.
The official GivingTuesday website also has some ideas on how to show your generosity:
Give to the organizations you love most – no amount is too little.
Support your local community food pantry by volunteering or donating goods.
Help small businesses by buying gift cards or writing online reviews. (Support small businesses while giving – BONUS!)
Combat loneliness – reach out to a neighbor, relative, seniors or veterans.
We support local non-profit organizations throughout the year, but we're supporting a new-to-us non-profit this GivingTuesday—Five Acres Animal Shelter.
This very worthy organization is a local no-kill animal shelter with a mission to end pet homelessness, promote responsible pet ownership, and advocate for animal welfare. Unfortunately, they do not accept cryptocurrencies yet, but it's something we will share information with them about.
If you're looking to support an organization that accepts cryptocurrencies as donations, check out The Giving Block website which has a way to search for cryptocurrency-accepting non-profits by cause. This organization is also leading the way to make Nov. 30, "Crypto Giving Tuesday," which they are deeming "the largest crypto fundraising event of the year."
Learn more about the benefits of making donations with cryptos.
Let's collectively do some good this holiday season.
Together, we can:
Be more thankful.
Support our local small businesses.
Support the non-profit organizations with missions that speak to you.
Share your knowledge about cryptos with others – your friends and family, small businesses, non-profits, etc.
We wish you a safe and happy Thanksgiving! We are so thankful for you!

References/Related Articles:

This article was published on Nov. 23, 2021, on Bitcoin Ben's website (http://bitcoinben.io).

Kelly Wisness-Semchee has spent 20+ years in marketing and communications for various companies. She holds a bachelor's degree in Public Relations and an MBA. Kelly has been married to "Bitcoin Ben" for 12 years. They reside with their fur babies "Litecoin" Little and Lacie and daughter Alexa in the St. Louis area. Learn more at https://www.linkedin.com/in/kwisness/.
Copyright © 2021 by Kelly Wisness-Semchee