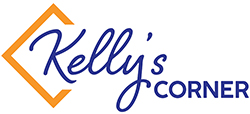 It's that time of year again. With just mere days until Christmas, it's likely that many of you still have gifts to purchase. And you're likely not pleased at this, and it's even more likely that you have no idea what you're going to gift to at least one person.
Have you considered gifting crypto this holiday season?
Apparently, 1 in 10 people plan to gift crypto this year. Are you or will you be one of them?
Crypto truly is the gift that keeps on giving. Yes, it's down right now, but as we know, that doesn't last long.
So…buy the dip, cross at least one gift off your list, feel good about helping someone you love either get into crypto or helping them accumulate more.
Lucky for you – for all of us – there are many easy-to-use options available for those who want to purchase cryptocurrency.
Use popular, everyday apps to purchase crypto: Venmo, PayPal, Cash App.
Utilize a popular crypto exchange such as Coinbase or Gemini.
Trading app Robinhood has made some recent changes to make it even easier to purchase crypto.

"Robinhood said its users — with the exception of those in Hawaii and Nevada — could send as little as $1 in Bitcoin (BTC) or six other cryptocurrencies with a personalized digital card starting on Dec. 22. To ensure the crypto is not lost by a recipient unwilling or unable to use it, the trading app has set up a 14-day window to accept the gift, at which point the user will not be charged."6

Gift a hardware wallet like a Trezor or Ledger.
Visit a bitcoin and/or cryptocurrency ATM. (Locate one here.)
Give an NFT. Use a popular NFT marketplace to gift someone an NFT.

Be on alert for high transaction fees.

Don't forget that you and the NFT recipient will each need a crypto wallet.
Any of these is a great option to purchase cryptos – whether you are buying some crypto to gift or you want to share how to easily purchase crypto with family and friends who still haven't invested in cryptocurrency.
Make sure you remind your friends and family that it's never been easier to get into cryptocurrency. And while it can be overwhelming with more than 14,000 cryptocurrencies to choose from – your guidance can and will make it easier for them.
Also, remind them that they don't actually have to purchase cryptocurrency to have some. There are several credit cards with crypto rewards available now where you earn rewards redeemable toward certain cryptocurrencies.
2021 was a huge year for cryptocurrency. Here are a few of the highlights:
We made great strides in mainstream adoption: 1 in 5 Americans already own some form of crypto and/or digital asset (like Bitcoin or an NFT).5
While bitcoin is currently down from where it was earlier this year, it's up 112% YOY (year over year).
In September, El Salvador became the first country to make bitcoin legal tender.
NFTs (non-fungible tokens) were all the rage…the publicity and excitement here definitely helped with overall adoption.
The first U.S. bitcoin futures exchange-traded funds (ETF) launched allowing investors to buy and sell assets outside of cryptocurrency exchanges.
In November, Bitcoin hit more than $68,000 – creating a new all-time high.
2021 was a busy and exciting year! But now, we need to take some time to rest, relax and spend time with loved ones.
We wish all of you a Merry Christmas and the happiest of holidays. We hope you enjoy this time with your loved ones, have some fun and as always, be safe out there.
Thank you for supporting us in 2021. There's more great stuff coming in 2022 – are you ready to get the pluck out there and rock out 2022?

References/Related Articles:

This article was published on Dec. 22, 2021, on Bitcoin Ben's website (http://bitcoinben.io).
Kelly Wisness-Semchee has spent 20+ years in marketing and communications for various companies. She holds a bachelor's degree in Public Relations and an MBA. Kelly has been married to "Bitcoin Ben" for 12 years. They reside with their fur babies "Litecoin" Little and Lacie and daughter Alexa in the St. Louis area. Learn more at https://www.linkedin.com/in/kwisness/.
Copyright © 2021 by Kelly Wisness-Semchee