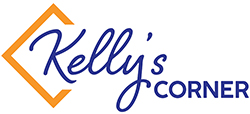 The "Bitcoin law" goes into effect in El Salvador on Sept. 7, 2021.
El Salvador is the first country to make bitcoin legal tender. The U.S. dollar has been the official currency in El Salvador since 2001, which bitcoin will join – not replace – as legal tender. The use of bitcoin will be optional – not mandatory.
El Salvador's leader Bukele knows this is a way to modernize and digitize its economy. He wants El Salvador to become a bitcoin mining hub, "tapping into its rich geothermal resources as well as for blockchain software development and a paradise for the crypto rich."10
He believes that by creating this "Bitcoin law" that investors and tourists who own bitcoin will flock to the country—which will benefit Salvadorans and their economy. He's eliminated the capital gains tax on bitcoin and is building a state-backed wallet.
The plan is a "leap forward for humanity" not just BTC, says Bukele.
El Salvador is airdropping its adult citizens (around 6 million people) $30 each in bitcoin which totals more than $180 million! As a result, this will also create 6+ million new crypto wallets and users.
Every adult citizen will receive $30 worth of Bitcoin when they download and register the government-backed cryptocurrency app/wallet, Chivo. Quite the incentive, especially for people who live where the per-capita income is about $4K per year.
Having this wallet should help Salvadorans use bitcoin on a daily basis as payment. There are some who say that for this to really work as a day-to-day payments tool, the Lighting Network is a necessity.8
El Salvador is full of potential. Its government is working to make better infrastructure to use bitcoin, they are very motivated, and they have support from the crypto community.
Already, bitcoin startups and enthusiasts have planned to invest their time and/or money to help El Salvador establish the first bitcoin standard.
A large crypto ATM operator has already started to expand the number of crypto ATMs (cash-to-crypto machines) in El Salvador. With a plan to install 1,500 ATMs, El Salvador would then be the most saturated market for crypto ATMs.
"Crypto ATMs are seen as a way for people to interact with the physical world, particularly those who are not well-versed in cryptocurrencies."6
While the crypto-community is jumping in to help and excited about this opportunity, others like The World Bank and the International Monetary Fund (IMF) aren't necessarily jumping for joy. In fact, The World Bank rejected El Salvador's request to help implement bitcoin as legal tender citing its environmental risks and financial crime.1 And the IMF has expressed its concerns.
But if El Salvador is successful, this could be a catalyst for bitcoin adoption around the world, which could make the IMF and World Bank kaput.10
Regardless of what happens, this could definitely be the beginning of a huge transition for bitcoin and cryptocurrencies in general.
Is this a sign of things to come? Could this foster the widespread use of digital currencies?
Which country will be next in making bitcoin legal tender? Mexico? Panama? Paraguay?
Stay tuned and hold on tight…we're just getting started.
Paraguay Update There were rumors that Paraguay was on its way to becoming the 2nd country to adopt bitcoin as legal tender, but as it turns out, Paraguay lawmaker Carlos Rejala confirmed that he's pushing a bill to regulate cryptocurrencies, not make them legal tender. He says he wants to regulate it so that they [Paraguay citizens] can operate with these cryptos legally. "We want to be a crypto-friendly country."9

He intends to present the bill in mid-July 2021.

References/Related Articles:
This article was published on June 30, 2021, on Bitcoin Ben's website (http://bitcoinben.io).
Kelly Wisness-Semchee has spent 20+ years in marketing and communications for various companies, including 13 years in healthcare specifically. She holds a bachelor's degree in Public Relations and an MBA. Kelly has been married to "Bitcoin Ben" for nearly 12 years. They reside with their fur babies "Litecoin" Little and Lacie and daughter Alexa in the St. Louis area. Learn more at https://www.linkedin.com/in/kwisness/.
Copyright © 2021 by Kelly Wisness-Semchee