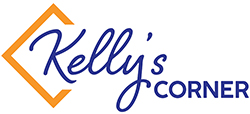 El Salvador has definitely been a hot topic lately—and fortunately this time for good reason.
Recently, El Salvador became the first country in the world to adopt bitcoin as legal tender.
This is big news for El Salvador—and big news for the crypto community.
Something you may not know is that El Salvador does not have its own currency.
The U.S. dollar will remain El Salvador's main currency as most people are comfortable with U.S. currency. (The U.S. dollar was adopted in 2001.)
The big question remains…will bitcoin be widely adopted by Salvadorans?
We shall see.
About 70% of the people in El Salvador lack access to traditional financial services. Using bitcoin could be a way to increase financial inclusion. It also offers a quick and affordable way to send money across the borders without relying on remittance firms used for those transactions. (El Salvador relies heavily on money sent back from workers abroad.)
But many in El Salvador don't have access to the Internet, which could be an issue with adoption. Its government says it has a plan to expand the infrastructure giving more people access to the Internet. Who knows how long that will take though.
What remains to be seen is the impact this will have on bitcoin regulations, taxation, and/or adoption in other countries.
It seems that more people are now interested in El Salvador—and for good reason.
Did you know that El Salvador will offer citizenship to people who can show evidence that they have invested in at least 3 bitcoins? Wow.
Under El Salvador law, bitcoin must be accepted as a form of payment for goods and services. Prices will be shown in bitcoin (in addition to the U.S. dollar). Tax contributions can be paid in cryptocurrency. And bonus: Exchanges in bitcoin will not be subject to capital gains tax. Wow again!
So…who's ready to move to El Salvador?
Not so fast…what do you know about El Salvador?
That's what we'll discuss next so you can determine if El Salvador is a place you would consider visiting…or even living.
El Salvador = "The Saviour"
Located in Central America – the smallest and most densely populated of the seven Central American countries.

Honduras is to the north and east, and the Pacific Ocean is to the south. Guatemala is to the northwest.
It's the only Central American country that lacks a Caribbean coast.

Spanish is the official language.
Urban: 60.2% | Rural: 39.8%
It's increasingly "Americanized."
About 50% of the population is Roman Catholic.
Climate is tropical but moderated by elevation in the interior so it's warm rather than hot.
It's not self sufficient and must import food.
It relies heavily on foreign aid.
Less than 1/5 of its soils are suitable for agriculture.

Most important agricultural products:

Coffee, cotton, corn (maize) and sugarcane

Cattle raising is important. Valuable wood a plenty. Commercial fishing is big.
More than 1/5 of El Salvador's imports are used for re-export.

Main trading partner is the U.S. Other trading partners include its Central American neighbors.

El Salvador entered into the Central America – Dominican Republic Free Trade Agreement (CAFTA-DR) with the U.S. in 2004.

Due to the amount of land under cultivation, it's considerably less rich in animal life than most Central American countries. Rodents, reptiles, and insects of many kinds are common.
Almost 9/10s of the population is mestizo (people of mixed indigenous/Indian and European ancestry). The remainder consists of indigenous peoples, people of European ancestry and other groups.
El Salvador has a sales tax, income tax, and a value-added tax (VAT).
About ½ of the population lives in poverty.
Pervasive poverty and inequality combined with a 15% unemployment rate and significant underemployment have contributed to the related problems of crime and violence.
Its homicide rate – while in decline – is still among the highest in the world. (11/day in a country of 6 million people)

Recent reports indicate that it's "quite safe for tourists." The travel warnings for El Salvador are legitimate and should be taken under advisement. Most crime is targeted at other gang members, not tourists.4
In a recent turn, El Salvador's President (Bukele) announced that El Salvador's volcanoes could be used as a renewable source of geothermal energy.
They're also looking into a plan that would allow bitcoin miners to tap into "very cheap, 100% clean, 100% renewable, 0 emissions energy from our volcanoes."5
All of this recent news is promising for bitcoin and other cryptocurrencies.
Could all of this make El Salvador a hub for crypto entrepreneurs?
It's too soon to tell, but man, it sure is exciting!
References/Related Articles:
1 – https://www.reuters.com/world/americas/el-salvador-approves-first-law-bitcoin-legal-tender-2021-06-09/
2 – https://www.cnbc.com/2021/06/09/el-salvador-proposes-law-to-make-bitcoin-legal-tender.html
3 – https://www.britannica.com/place/El-Salvador
4 – https://www.onceinalifetimejourney.com/inspiration/is-el-salvador-safe/
5 – https://www.washingtonpost.com/world/2021/06/12/el-salvador-bitcoin-volcano-faq/
Kelly Wisness-Semchee has been Bitcoin Ben's wife for more than 11 years. She has spent 20+ years in marketing and communications for various companies, including 13 years in healthcare specifically. She holds a bachelor's degree in Public Relations and an MBA. Kelly resides with "Bitcoin" Ben, their fur babies "Litecoin" Little and Lacie, and daughter Alexa in the St. Louis area. Learn more at https://www.linkedin.com/in/kwisness/.
Copyright © 2021 by Kelly Wisness-Semchee