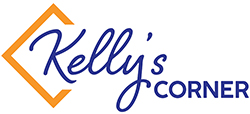 So…is Dogecoin (DOGE) still a joke? Hardly. Unless you count all of those who laughed or will laugh all the way to the bank.
What do we really know about DOGE? Other than Elon Musk loves to tweet about it, and it has a cute doggie as its mascot.
Dogecoin was created in 2013 to poke fun at other cryptocurrencies like Bitcoin and Litecoin. But now it's one of the most widely traded cryptocurrencies in the world and is currently the 6th biggest crypto by market cap according to Coin Market Cap. (Its market cap is now larger than many well known companies.)
It's a transactional, peer-to-peer cryptocurrency that's similar to Bitcoin and Litecoin, but can only be used as a digital currency.
This open-source digital currency is used as a form of payment for goods and services, a way to trade other cryptocurrencies and has traditionally been a way to "tip" other online users.
There's no doubt that DOGE has been hot. Too hot? Depends on who you ask.
Dogecoin's price soared from fractions of a cent to more than 70 cents in recent months largely due to Elon Musk's playful support.
And assumed support from major cryptocurrency exchanges (that likely just didn't want to miss out on the action and subsequent money to be made) has also likely driven up the price of DOGE.
Its all-time high of $0.7376 was on May 8, 2021.
Will we see DOGE hit $1, $10, $15? We shall see.
Its recent partnerships with COVCARE and the Dallas Mavericks (Mark Cuban) may also help it continue to increase in value.
Check out these pros and cons – and see if you're prepared to jump in to the dog-eat-dog world of Dogecoin.
Pros
Transactions are fast – faster than Bitcoin's.
Transactions are environmentally friendlier (takes less energy to mine).
Affordable online transactions (more so than Bitcoin).
It has significantly outperformed many other cryptocurrencies, including Bitcoin. (Doge's price has increased by over 6,000% compared to Bitcoin's increase of 37% – since the beginning of 2021.)
It's now listed on nearly 100 crypto exchanges – making it very accessible to purchase.
It's supported by an active community.
Day trading it could result in profits (capitalizing on its volatility).
Cons
Its success has been reliant on celebrities like Elon Musk (The "Dogefather") and his tweets which have caused big price swings (see chart below). But what if he changes his tune about DOGE?!
One address holds 27% of all the DOGE coins. The top 20 addresses hold more than 50% of the coins. The top 100 wallets hold close to 70% of the coins.
No "core team." No full-time developers. Is it abandoned? (What if it gets hacked or there's a tech problem?)
There is no business plan.
No active development is currently taking place and without new development, it will likely become outdated.
It's not a structurally sound economically valid coin as of right now. (But as we know, code is changeable.)10
Unlike other cryptos, Dogecoin is infinitely mineable, which means there is no limit to its supply.(5 Billion coins are added to the maximum supply annually which takes away the principle of scarcity.) 9

Nearly 150 million Dogecoins are mined each day.
Know the pros and cons of investing in DOGE before jumping in. Do your own homework. Don't purchase DOGE, or any other cryptocurrency for that matter, based on the tweets/ramblings of some celebrity.
Is Dogecoin "the people's crypto" as Elon Musk stated earlier this year?8 Or is all of this a mere distraction for the masses?
We're experiencing interesting times in cryptocurrency, but don't get caught up in the ups and downs and latest pump or pomp. We're still talking about your heard-earned bones – and remember to never invest more than you can afford to lose.
Be informed. Make smart choices. It's "ruff" out there.
Should this sleeping dog have stayed asleep? Stay tuned.
DOGE Goes Up – and Into Downward Dog
| | |
| --- | --- |
| Date | Closing Price16 |
| July 16, 2020 | $0.002995 |
| July 17, 2020* | $0.003061 |
| July 18, 2020 | $0.003473 |
| Dec. 19, 2020 | $0.003927 |
| Dec. 20, 2020* | $0.004625 |
| Dec. 21, 2020 | $0.004787 |
| Feb. 3, 2021 | $0.037120 |
| Feb. 4, 2021* | $0.053289 |
| Feb. 7, 2021 | $0.078782 |
| Apr. 13, 2021 | $0.093445 |
| Apr. 14, 2021* | $0.121517 |
| Apr. 16, 2021 | $0.365870 |
| Apr. 27, 2021 | $0.272188 |
| Apr. 28, 2021* | $0.323682 |
| May 7, 2021 (all-time closing high) | $0.684777 |
| May 8, 2021 (all-time high during day) | $0.737567 |
| June 23, 2021 (opening price) | $0.189339 |
*Denotes dates that Elon Musk tweeted about DOGE.
Bitcoin Ben's Thoughts on DOGE
As many of my fans know, we recently purchased some Dogecoin. It was at 41 cents when we purchased it. And of course, as I tell others, don't invest more than you can afford to lose – so we didn't invest much. I'm HODLing it on a long shot. I still don't recommend it, and if you're looking to jump into cryptocurrency, my suggestion is to buy Bitcoin. (This isn't financial advice.)


References/Related Articles:
https://www.forbes.com/sites/billybambrough/2021/06/20/after-elon-musk-sparked-a-dogecoin-boom-ethereum-cofounder-and-cardano-creator-issues-call-for-doge-price-floor-upgrade/?sh=185f0d9724df (Good quote: "Dogecoin is a reasonable target for someone to fix it up and make it an interesting cryptocurrency.")
Interview with Bitcoin Ben about Dogecoin on June 21, 2021
https://www.marketwatch.com/story/elon-musk-tweets-about-dogecoin-and-prices-immediately-jump-11620947452
https://www.cnbc.com/2021/04/28/dogecoin-price-surges-after-tweets-from-elon-musk-and-mark-cuban.html (Good quote: "Doge is the one coin that people actually use for transactions," Cuban said, when asked by a user why he was backing dogecoin. "People spend their Doge and that means more businesses will start taking it.")
This article was published on June 23, 2021, on Bitcoin Ben's website (http://bitcoinben.io).
Kelly Wisness-Semchee has spent 20+ years in marketing and communications for various companies, including 13 years in healthcare specifically. She holds a bachelor's degree in Public Relations and an MBA. Kelly has been married to "Bitcoin Ben" for nearly 12 years. They reside with their fur babies "Litecoin" Little and Lacie and daughter Alexa in the St. Louis area. Learn more at https://www.linkedin.com/in/kwisness/.
Copyright © 2021 by Kelly Wisness-Semchee