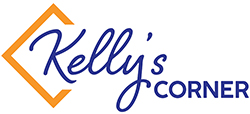 Halloween is days away. It's spooky season. It's the time to watch scary movies. And some of us even seek out finding places to frighten us.
But for some, cryptocurrency is scary. It's volatile. There's FUD (Fear, Uncertainty and Doubt). And then, many experience FOMO (Fear of Missing Out).
Let's not forget "The Halloween Effect," which is no trick. "The Halloween Effect," according to Investopedia, "is a market-timing strategy based on the hypothesis that stocks perform better between Oct. 31 (Halloween) and May 1 than they do between the beginning of May through the end of October." (This can also be applied to the cryptocurrency industry.)
If it remains faithful to its positive trend, we will all be in for a substantial treat this year.
Yet, there are still so many people who think that cryptocurrency is some type of trick, a scam, a rip-off, etc. (Boo to those guys!)
Now that cryptocurrencies, mostly Bitcoin, is mainstream, how do we help more people realize that cryptocurrency is indeed a treat and not a trick (or scary)?
We have long enjoyed the decentralized, unregulated cryptocurrency market, but now we see more and more governments, including the U.S. government, trying to control and/or regulate it.
You know what that means, right? You guessed it. We are definitely on to something. They want their piece of the action. Banks, including Mastercard, are joining us. The first Bitcoin ETF finally launched. El Salvador deemed Bitcoin "legal tender."
And yet, we're still plagued by FOMO and FUD. It's running rampant in this space.
Bitcoin Ben is anti-FUD – and encourages people not to live with FOMO.
FUD and FOMO are not your friends. These are emotional and fear-based tactics that we must keep from infiltrating our (fast-growing) community. Like we learned in the 80's…Just Say NO!
Just like many of us hand out candy or treats on Halloween, are you handing out the gift, the treat, that is cryptocurrencies?
Not to your neighborhood kids necessarily, but to your family and friends. Have you had the discussions with them? Have you given them the resources they need to easily enter the space? Just this year, it's gotten exponentially easier to purchase cryptocurrencies. You don't even have to purchase cryptocurrency anymore to own some; check out some of the credit cards that will let you earn cryptocurrency in lieu of miles, points, etc.
Reminder: Here are some tips that were provided previously that you can share to help get people involved.
Make small bitcoin (and/or other cryptocurrency) purchases on a daily, weekly or monthly basis per your budget.

Apps like PayPal, Cash App, Celsius, Voyager and Venmo allow people to easily invest in bitcoin and other cryptocurrencies.

Purchase bitcoin at an easy-to-use ATM. Search for one near you – they are popping up everywhere now. Visit CoinFlip's website to learn more.

Get a crypto credit card.

Use it like a normal credit card – and earn bitcoin and/or other cryptocurrency every time you use it. Get the free rewards, in this case, free crypto. (Examples include the BlockFi Bitcoin Rewards Credit Card and SoFi Credit Card among others.)

Get a crypto debit card.

Get rewards just for using something you would use anyway (like the Crypto.com Visa Rewards card).

Open a bitcoin bank account.

Earn bitcoin on your deposits. Note: these are often not protected by FDIC insurance.
Cryptocurrency is the treat that will keep on giving. As we move into the holiday season, plan your strategy on how you're going to get more people involved.
Treat your friends and family to the gift of bitcoin and other cryptocurrencies.

Fun and Recent Bitcoin-Related Story/News

While supporting celebrities spouting off about their latest and greatest pet project (i.e., Elon Musk and Dogecoin) isn't something usually done, Tom Brady's recent very public and newsworthy announcement around giving the owner of his 600th TD ball an actual Bitcoin for returning the ball to him was super cool. If that guy hodles that Bitcoin, who knows what that ball could wind up being worth one day? A good trade-off? Yes! Good publicity for Bitcoin? Definitely!

On a personal note, since the Buccaneers will soon be our local football team, we hope to see more good done by Brady and the Buccaneers. And maybe, just maybe, we will find another football team to support. (Note: The St. Louis Rams left St. Louis in 2016.)

Go Bucs! 😊

References/Related Articles:

This article was published on October 27, 2021, on Bitcoin Ben's website (http://bitcoinben.io).

Kelly Wisness-Semchee has spent 20+ years in marketing and communications for various companies. She holds a bachelor's degree in Public Relations and an MBA. Kelly has been married to "Bitcoin Ben" for 12 years. They reside with their fur babies "Litecoin" Little and Lacie and daughter Alexa in the St. Louis area. Learn more at https://www.linkedin.com/in/kwisness/.
Copyright © 2021 by Kelly Wisness-Semchee