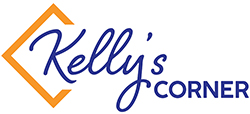 As someone who has attended a few cryptocurrency meetups (with Bitcoin Ben) and also my fair share of professional conferences for work, the recent Bitcoin Branches Entrepreneurs event in Boerne, Texas, was a great combination of both worlds. And I have to say, I was quite impressed.
So…why would you want to attend this event or any other cryptocurrency event?
Networking – The amount of networking that took place was amazing! People were genuinely interested in talking with others, learning more about their stories, what they were hoping to accomplish—and seeing how they could help one another.
Learn from the Presenters – Admittedly, I didn't watch all of the presentations, but the ones I did watch were very well done with well-prepared speakers who not only wanted to educate the group but help them be successful in whatever their crypto-related journey is. Big shout out to Dylan Bradley (@Defi_Dylan) whose presentation was awesome! This guy is a rising star!
Learn from the Attendees – Talking/Networking with other attendees not only expands your personal and professional network, but you will learn from them. Maybe they give you a tip about a professional service you need, or something that they learned the hard way along the way…whatever it is, if you're listening to your fellow attendees, you will learn something new!
Discover New Technology – I don't want to ruin the big surprise – even though I'm not sure it's a secret – but Divi is releasing a big enhancement to its app soon. It sounds very cool, and if you're a Divi fan, you will be very happy. Even if you're not into Divi, but you're into other cryptos, you will find this announcement exciting.
Attend the "Extra" Events – YES! There is so much additional networking and learning to be had at these events. Yes, most of these events usually include alcohol, which can lead to "interesting" activities, but seriously, the casualness of most of these events is where some big business can and does go down. Do not miss out!
Find Opportunities to Get Involved – There aren't just business opportunities for you to get involved in, volunteer to help at an event, or in the case of this event, learn more about a wonderful charity that you can get involved with by donating money, cryptos or much-needed items. (Contact Derwin with Open Minded Bitcoin www.openmindedbitcoin.com to learn more.)
Don't just take my word for it though; hear from a few of the event's attendees to see why they attend—and why they keep coming back.
"I wanted to attend to learn more about crypto and how the financial markets are changing and the best ways to prepare for dollar inflation. There were many experts who were able to provide more details and information as to what is the best way to participate in the massive adoption of crypto. Also, it was great to meet many "like minded" people who have strong patriotic beliefs in our country so that we can network with and help spread the word to help people protect themselves and families for the massive political and financial changes that have already started happening in America. We do plan to attend the future events to gain more knowledge and friendships through the journey of a changing America." – Richard Mays, Broker/Owner, R E Mays Realty LLC
"Networking and meeting crypto-oriented people interested in starting a crypto consulting business was the reason I decided to attend in-person in Texas. The opportunity of meeting everyone face-to-face was amazing. Ben has a way of bringing everyone from around the United States together with great comradery and provides a true roadmap to follow afterwards. Because of the conferences held by Bitcoin Ben and Bitcoin Branches, I owe all my closest crypto friends to them. I am truly grateful for that. Bitcoin Ben and Bitcoin Branches provides a real boot camp program for entrepreneurs taught by someone you can believe in, Bitcoin Ben, because he has reached that goal himself with much success. Absolutely, I plan on attending another in-person event. Every event has a new keynote and workshop speakers." – Brenda Lotz, Owner, Beauty of Crypto
"I attended the conference to meet the wonderful community of like-minded people that Ben has inspired. Through his effort, kindness and sincere personality, Ben has brought people together both online and in person. I wanted to "feel" and verify the energy that comes across in his videos. So many times you meet/see people on the Internet who aren't as they seem. My instincts drew me to his channel and this community. Actually – it was GOD who led me here. It was fantastic to find that Ben is EXACTLY as he presents himself and you (Kelly). I would tell anyone who is on the fence about going to one of these to just jump in! I was on the fence, a little worried to come alone but ended up meeting some of the most wonderful people I've ever met in my life! People of all ages and backgrounds, and it was amazing. The networking alone is an important reason to go but it's also nice to have some trusted ears to bounce ideas off of. People who actually know what you're talking about! We're in for a busy road ahead, and we will need each other to lean on. I'm coming to the one in October and will attend all future events as I'm able." – Melissa, Owner, Bitcoin Business Bar
"I wanted to first and foremost express my deepest gratitude to everyone involved in the Texas event! The speakers were amazing and very informative! But what stood out MOST to my sister and I (Twin Cryptos) was the LOVE & POSTIVE ENERGY in our Founders Group! Yes, the ZOOM meeting is great, but when you are there in person, you just feel CONNECTED to everyone in the room! A sense of 'This is exactly where I'm supposed to be' feeling! We are all there to help one another and to help the WORLD! And to some that might not make sense… but when you are in person…and we're LIVE…it is only then when you get the full effect! This is a few 100 people trying to make the world a better place! I was so pleased to see all the WOMEN who attended our July event! This group is giving women the opportunity to see that THINGS ARE POSSIBLE! I'm looking forward to our January opening and hitting the ground running! I'm very blessed to have met you (Kelly) and so many wonderfully amazing people! SEE YOU IN OCTOBER!" – Carrie Pyros, Owner, Twin Cryptos and A Little Carried Away
"I was brought to the recent Founders Group event in July by a good friend of mine who first got me into crypto and was looking for business ideas in the crypto space. He mentioned the event to me in early June. When I asked if he had tickets already he winked and replied, 'I've got two!' To be honest, I had no idea what to expect with a group like this after attending hundreds of conferences and networking events over my career. I was surprised by the diversity of the group and shocked to find myself in deep conversations with some of the most authentic and sincere people I've met in my life. Renowned author and keynote speaker, Tim Sanders famously said, 'your network is your net worth.' I couldn't be prouder and happier to have the dozens of new friends I met at Ben's event in my network…they have increased the value of my network immensely. I look forward to meeting up with them again at upcoming events!" – Jason Drass, Owner, Bull & Beard
Bottom line: If you're passionate about cryptocurrencies, attend an upcoming event, like one of the Bitcoin Branches Entrepreneur events.
You WON'T regret it. You WILL make new friends. You WILL learn something new. You WILL leave motivated and feeling positive about your decision to attend.
Your crypto family is waiting for you. We will see you soon!
References/Related Articles:
Bitcoin Branches Entrepreneurs/Founders Event – July 9-11, 2021 in Boerne, Texas (participant and presenter)
This article was published on July 14, 2021, on Bitcoin Ben's website (http://bitcoinben.io).
Kelly Wisness-Semchee has spent 20+ years in marketing and communications for various companies, including 13 years in healthcare specifically. She holds a bachelor's degree in Public Relations and an MBA. Kelly has been married to "Bitcoin Ben" for nearly 12 years. They reside with their fur babies "Litecoin" Little and Lacie and daughter Alexa in the St. Louis area. Learn more at https://www.linkedin.com/in/kwisness/.
Copyright © 2021 by Kelly Wisness-Semchee