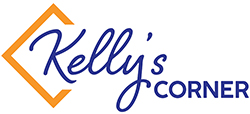 Earlier this week, Crypto.com was the #1 app in the Google Play Store in the U.S. – jumping ahead of the super-popular app Tik Tok. It was also the third most downloaded on the U.S. Apple App Store last week. It has since dropped on both stores' list, but still, that's huge!
We've also seen other cryptocurrency-related apps such as Coinbase, CashApp, Venmo, and PayPal spike in popularity and subsequent downloads recently.
Are these downloads indicative of market interest? Or rather that we are in fact going mainstream?!
Some of these apps like Venmo, PayPal and CashApp are limited to buying and selling cryptos – without the ability to move your cryptos to a wallet – but they seem to be helping newbies dip their toe in the crypto market.
These apps are convenient, familiar, and like most things that are convenient, there's usually a higher cost associated with that – in this case – in the form of higher fees.
We can assume that these new investors will likely start to learn more about cryptocurrency and want more features available to them – and may even seek to have a wallet or lower transaction fees. The more experienced crypto investors know you should compare transaction fee rates. You don't want the fees to overwhelm your profits.
The convenience factor may not remain a top priority for long. These easy-to-use apps will likely have to step up their game if they intend to keep these crypto investors long term.
Some other things to consider (in addition to the fees) when choosing a cryptocurrency app:
Security
Customer Service
Cryptocurrency Options

Does it just provide Bitcoin? Are other cryptocurrencies available for purchase such as Ethereum or Litecoin?

Easy-to-use
Education/Resources
Location (make sure what you choose covers your state and complies with U.S. crypto regulations)
Cryptocurrency Wallets
Cryptocurrency wallets are a safe way to store your cryptos, but you likely only need one if you plan to have a large amount of cryptos or want to spend your cryptos easily.
There are two types of wallets available:
Cold Wallet – This is usually a piece of hardware you keep offline which makes it difficult to hack and is a very safe way to store your cryptos.
Hot Wallet – This is connected to the Internet so it's not as secure, but it's convenient if you plan to be active with your cryptos.
What app you use and how you store your cryptos (wallets) are important decisions. Think about what your cryptocurrency plan is before you jump in.
Are you going to invest in cryptos and hold them long term (HODL)?
Do you plan to trade regularly and/or use them to make purchases?
In addition to these easy-to-use apps, stock trading apps like Robinhood are also available to purchase cryptos. And let's not forget all the Bitcoin/crypto ATMs popping up all over the place that people can easily use to jump on board the crypto train.
Now most of us know the popular expression, "Not your keys, not your coins."
It essentially means that without owning your keys, you aren't in control of your coins. Whoever owns the private keys has control over the coins. But it's also a big responsibility because the owner of the keys is also responsible for their security. This is definitely something to learn more about if you don't know much about it yet. (Baby steps, newbies.)
Keep learning. Educate yourself. There is so much to know, things are constantly changing, and new information is coming out all of the time.
It can become time consuming, but this is your money, your investments, and likely part of your long-term financial plan.
Be diligent. Ask questions. Join related forums, groups, Telegram, Discord, go to meetups and other events, follow knowledgeable crypto influencers like Bitcoin Ben, consume all the content you can.
Just remember, it's not too late, keep stacking, buy the dip when/if it happens, and enjoy the ride.

References/Related Articles:

This article was published on Nov. 3, 2021, on Bitcoin Ben's website (http://bitcoinben.io).
Kelly Wisness-Semchee has spent 20+ years in marketing and communications for various companies. She holds a bachelor's degree in Public Relations and an MBA. Kelly has been married to "Bitcoin Ben" for 12 years. They reside with their fur babies "Litecoin" Little and Lacie and daughter Alexa in the St. Louis area. Learn more at https://www.linkedin.com/in/kwisness/.
Copyright © 2021 by Kelly Wisness-Semchee