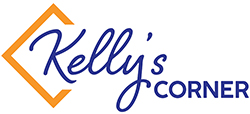 Crypto World, the first crypto brick and mortar store, opened its first location in St. Charles, Missouri (a suburb of St. Louis) in August 2021, with a mission to help educate the crypto community and help bring about mass adoption. It is the one-stop shop for everything crypto – from education to mining equipment and everything in between.
Jeff Wade, co-owner of Crypto World, was an attendee and presenter at the most recent Bitcoin Branches/Founders Group entrepreneurs' event in Fort Worth, Texas. During his time at the event and a pre-event meeting that he and his team hosted, they secured 10 letters of intent (LOIs) for Crypto World franchise locations!
The first LOI was signed with a deposit while he was still in Fort Worth. It's official. The first Crypto World franchise will be in Oconomowoc, Wisconsin (in lake country).
We also know that the second Crypto World franchise location will be in Nashville! A group of Nashville-based investors he met in Fort Worth just secured their franchise.
There are also interested parties looking to open Crypto World locations in the Pittsburgh area as well as in Phoenix, among others.
Crypto World's goal is to have 500 locations in 4 years' time – selling franchises and building more corporate stores.
The first location is still very new, but people seem to see what they're building and understand their long-term plans. Due to those plans, the Crypto World team is adding two new professionals to its team.
"We are building a great team made up of people who are knowledgeable and passionate," said Jeff Wade.
New team member Daniel Gysel grew one CBD store into a CBD store with 500 locations in three years. He used franchises and licensing to do it, and now he's on board to help Crypto World with its growth.
The other new team member is Rudi Ornelas, a cybersecurity expert who's passionate about cryptocurrency and Crypto World.
Jeff and the Crypto World team are working to create a sustainable model to make the Crypto World franchises as successful as possible.
One of their plans is to create staking pools at every location. Not only will that create an additional revenue source for the franchisee, but it will help keep the store sustainable without relying so heavily on foot traffic.
They're also looking at letting people divert their staking pool to Crypto World. Why would people do that? "Because people trust us. We're not just some entity you don't know or have a relationship with. We're a partner, and most of what we're doing is building trust with people in the community," said Wade.
To assist with their goals, the Crypto World team is opening another location in the St. Louis metro area in Edwardsville, Illinois. They are also bringing in a retail consultant and plan to have this location "professionally done." That location is scheduled to open in April 2022.
"Now is the time to educate people, sign LOIs, and get deposits so we can hit the ground running for a successful 2023," said Jeff Wade.
They plan to start opening the Crypto World franchises in Q1 of 2023.
"We're also looking at other ways that people can get involved. There are many interested people who want to invest, but not necessarily purchase a franchise. More to come on that soon," Wade indicated.
Jeff and his team enjoyed the January Bitcoin Branches event, and they are excited about coming back for April's event, meeting more people, and discussing their future plans. Learn more and/or register for the April Bitcoin Branches event here.
Check out more about Crypto World on its website or stop by for a visit, an educational class, some mining equipment or maybe some crypto t-shirts and swag.
Crypto World | 2788 Muegge Road | St. Charles, MO 63303

References/Related Articles:
Crypto World: https://shopcryptoworld.com/
Bitcoin Branches: https://bitcoinbranchesus.io/
Top Staking: https://topstaking.com/staking-pools/

This article was published on Feb. 3, 2022, on Bitcoin Ben's website (http://bitcoinben.io).
Kelly Wisness-Semchee has spent 20+ years in marketing and communications for various companies. She holds a bachelor's degree in Public Relations and an MBA. Kelly has been married to "Bitcoin Ben" for 12 years. They reside with their fur babies "Litecoin" Little and Lacie and daughter Alexa in the St. Louis area. Learn more at https://www.linkedin.com/in/kwisness/.
Copyright © 2022 by Kelly Wisness-Semchee