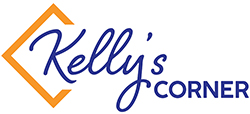 The first crypto brick and mortar retail store focused on mining and educating the community – Crypto World – opened in the St. Louis, Missouri metro area on August 24, 2021.
Since then, Crypto World has been busy hosting local peeps and other interested visitors – educating them, consulting with them, helping them and providing a place for crypto-minded people to meet and network.
Every Tuesday morning, the team hosts "Crypto Over Coffee" for interested folks to network and learn.
Every other Tuesday morning, they offer education on a specific topic (usually posted on Crypto World's social media channels in advance). You can attend in person at their location in St. Charles, Mo, watch live on YouTube, or grab a recorded version later. And on those opposite Tuesday mornings, folks are encouraged to stop by for some crypto talk with your fellow crypto enthusiasts.
This week's "Crypto Over Coffee" event featured guest speakers Tarek and Yasim Zormati who educated attendees on How to De-Google Your Mobile Phone.
Attendee Robbie Walls and her husband, owners of a local Sylvan Learning Center, have been attending the "Crypto Over Coffee" events since they started, and she said they started as a group of about 8 and now they are bursting out of the room.
About seven months ago, they kind of stumbled upon cryptocurrency, and then started talking to people and learning more. Now, they're on a mission to educate friends and family about the value of investing in cryptocurrencies, but Ms. Walls said, "the key is to go extremely slow, and give it to them in 10-15 minute increments. It's not tangible, but it is so it can be very challenging." She and her husband also plan to start a cryptocurrency education session for kids at their Sylvan Learning Center in the future.
As Tarek and Yasim Zormati dove into the very complex world of cybersecurity, they shared some staggering stats.
According to their research, cybercrimes have risen 300% in the last year (source: FBI).
$1.6 billion is made annually from illegal data trading.
These are frightening statistics. And the amount of information available on cybersecurity and how you can protect yourself from being a cybercrime victim can be very overwhelming.
Everyone has something, some information, that needs to be protected. Whether that's your email login, your social media logins, your bank login info, your crypto logins, etc.
What lengths you go through to protect this information is directly related to how much you have to lose.
Here are some tips gathered from that cybersecurity educational session:
Use the Linux operating system. (Learn more about Linux.)
Use the Brave browser.

It respects your privacy, has a built-in ad blocker and you can even earn attention tokens.

Don't bank or conduct any financial-related transactions at a coffee shop – or any other public place using public/free Wi-Fi.
If something randomly pops up on your computer or phone screen and seems unusual, the best thing to do is close it out immediately, and then close everything that's open and shut down your device. ASAP!
Be wary of people and scams trying to obtain your personal information or your cryptocurrency.

Note: Apple, Microsoft, the IRS, the SSA, Amazon, etc., will never call you. Do not give them any personal or financial information.

Consider creating an email address that you only use for your cryptocurrency transactions. Or even better, create one that you only use for password resets (e.g., kellypasswordresets@gmail.com). Try to minimize relying on the SMS authentication method, which isn't always the most secure.
Use different passwords for different accounts.

For example, don't use the same password for your bank account as you do for your email or social media accounts.

Password protect ALL of your devices – computers and phones. And use different passwords on those devices.
Store your passwords and important documents/info in a secure location.

Offline: Use a fireproof safe or other secure location.

Don't share your passwords with anyone. Not your family. Not your friends. No one.
Use two-factor authentication (2FA).

It may be a pain, but this will add a layer of necessary security, especially for your cryptos. Learn more about 2FA.

Store private keys offline.

Store them on a computer with no Internet connection, on a piece of paper (kept in a fireproof safe), or in a cold wallet.

Use different devices for different functions.

For example, use a machine just for mining, a machine just for your crypto transactions (contact Calix Solutions for a Crypto Laptop), a machine just for your personal activities like email and social media.

Do not tell anyone the amount of cryptocurrency you have. Try to minimize how anyone could determine how much you have. Don't be a target.
Remember, if it doesn't seem or feel right, it probably isn't. Too often we don't listen to our gut feelings, but in most cases, they are pretty reliable.
The key is to remain vigilant at all times. Not just with your cryptocurrencies, but with all of your personal and/or important information.

More About Crypto World

A future topic for Crypto World's "Crypto Over Coffee" will focus on rolling your 401(k) or IRA into cryptocurrency. Follow Crypto World on social media or sign up for their email to stay informed on the upcoming education sessions and more related news.

Visit them – 2788 Muegge Rd., St. Charles, MO 63303 (Monday – Saturday, 9 a.m. – 6 p.m.)
Contact them – 314-802-6228 | info@1stcryptoworld.com | https://1stcryptoworld.com

References/Related Articles:
Crypto World "Crypto Over Coffee" on Nov. 9, 2021 – Topic: How to De-Google Your Mobile Phone (attended in person)
Interview with attendee Robbie Walls at Crypto World on Nov. 9, 2021
Crypto World: https://1stcryptoworld.com/
PCMag: https://www.pcmag.com/how-to/two-factor-authentication-who-has-it-and-how-to-set-it-up (Good quote from article: "There are three generally recognized factors for authentication: something you know (such as a password), something you have (such as a hardware token or cell phone), and something you are (such as your fingerprint). Two-factor means the system is using two of these options.")
The Linux Foundation: https://www.linux.com/what-is-linux/
Great Learning: https://www.mygreatlearning.com/blog/cryptocurrency-the-new-favorite-for-cyber-crimes/
Calix Solutions: https://calixsolutions.io/
The Ascent: https://www.fool.com/the-ascent/cryptocurrency/articles/when-should-you-use-a-cold-wallet-for-your-crypto/
Interview with Bitcoin Ben on Nov. 10, 2021

This article was published on Nov. 11, 2021, on Bitcoin Ben's website (http://bitcoinben.io).
Kelly Wisness-Semchee has spent 20+ years in marketing and communications for various companies. She holds a bachelor's degree in Public Relations and an MBA. Kelly has been married to "Bitcoin Ben" for 12 years. They reside with their fur babies "Litecoin" Little and Lacie and daughter Alexa in the St. Louis area. Learn more at https://www.linkedin.com/in/kwisness/.
Copyright © 2021 by Kelly Wisness-Semchee