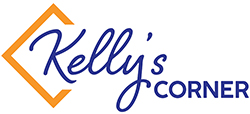 More and more women are investing in cryptocurrency, but we are still outnumbered by the men invested in crypto by quite a bit. But why aren't more women investing in cryptocurrency when it's so hot and there are more women than ever with money to invest?
In April 2021, an article indicated that "1 in 4 customers who traded crypto so far in 2021 on the Robinhood platform is a woman."
eToro indicates about 20% of its users in the U.S. are women.
A July 2021 survey found that 41% of crypto traders are women while women make up only 38% of stock traders.
"2021 is showing signs that more women are investing, working, and learning about crypto and blockchain than ever before."12
My husband, Bitcoin Ben, a bona fide alpha male who has been accused of being a "neanderthal," is quite serious when it comes to getting women into crypto (as investors and professionally, but we are focusing on the investor part here).
Why? Because he gets it—and he's married to me. But in all seriousness, he sees the gap, the huge potential. He sees the lack of focus on women, specifically working women who have money to invest. He's quite proud that he's had a higher percentage of women watching his shows and participating in his various events than others.
Case in point, while statistics show that only 10-15% of bitcoin investors are women, Ben's Bitcoin Branches events (that he co-hosts with Laurie Hermann) has about a 35% female participation rate. And Calix Solutions, the crypto laptop company that he co-owns with Patrick Condon, has a 40% female customer base. Now, there's more work to be done there, but those numbers are quite good given the statistics of female participation in this space.
Crypto community: What can we do to get more women involved?
First, some good reminders, in case you need some proof that we need to be more focused on getting women involved in cryptocurrency.
"Women control over $20 trillion in annual consumer spending in the U.S.," says the Harvard Business Review.5
"Women make 85% of all consumer purchases in the U.S.," says Forbes1 and drive 70-80% of spending among consumers," says Entrepreneur.2
"A report from Gemini indicates that among those who are planning to invest in crypto, 40% are female."8
Fellow ladies, we have some things working against us, but these are not things that we cannot overcome. We are queens at overcoming things. But it's on each of us to do more, to learn more, to share our stories more and to get more women involved once we get it.
Investing is one of the key ways to build wealth.6
Less than 5% of women take significant risks in their investments which keeps us from making more money in the long run – especially if we're at an age when we have time to ride out the market's inevitable ups and downs.
While we tend to lack confidence in our ability to invest, it seems that our confidence grows as we age (a positive thing about aging).
The average female investor keeps 68% of her portfolio in cash and cash equivalents (typically conservative and a low-growth investment strategy).
Despite earning 20% less than men, women have higher savings rates and retirement plan participation than men.
39% of women have stepped away from work or career advancement to care for family, bringing our lifetime earnings down, which means we have to work harder and be smarter about our investments.
80% of women are more likely than men to face poverty in retirement.

Women live longer than men, and we need more money for our long-term futures.

Crypto community: Let's work together to get more women invested in cryptocurrency. We need everyone – men and women – involved to increase adoption. Everyone deserves to know about the benefits of investing in crypto.
Ladies: Let's overcome our fears and start accumulating wealth. Let's be more confident. Let's invest in something that will likely create generational wealth for our families.
Join us in the financial revolution for financial freedom. Own your financial future.

Other Related Advice*

This advice is for anyone looking to get started in cryptocurrency:
– The key is to educate yourself and be prepared for the volatility and how to handle it. It can/will be emotional.
– Start investing now. If you're already investing in crypto, invest more, if you have the means.
– Each bitcoin contains one million Satoshis or "sats." Start stacking sats – make small bitcoin (and/or other cryptocurrency) purchases on a daily, weekly or monthly basis.
– Apps like PayPal, Cash App, Celsius, Voyager and Venmo allow you to easily invest in bitcoin and other cryptocurrencies.

*This is not financial advice. Do your own research before investing in anything.

References/Related Articles:
This article was published on August 18, 2021, on Bitcoin Ben's website (http://bitcoinben.io).
Kelly Wisness-Semchee has spent 20+ years in marketing and communications for various companies, including 13 years in healthcare specifically. She holds a bachelor's degree in Public Relations and an MBA. Kelly has been married to "Bitcoin Ben" for nearly 12 years. They reside with their fur babies "Litecoin" Little and Lacie and daughter Alexa in the St. Louis area. Learn more at https://www.linkedin.com/in/kwisness/.
Copyright © 2021 by Kelly Wisness-Semchee