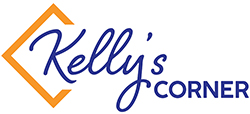 Bitcoin became a teenager this week. Happy birthday, Bitcoin!
But it's the 6th largest cryptocurrency – Cardano – that is in the news again.
Not only did Samsung just announce a deal with Cardano-powered Veritree to grow and conserve more than 2 million trees, but we also learned that Cardano was the most developed crypto project on GitHub in 2021.
Let's learn more about this cryptocurrency that had a wild ride in 2021 – and has big plans for 2022.
Fun Facts about Cardano
Cardano is a decentralized, open-source blockchain network based on peer-reviewed research.
ADA is the native token of Cardano; it is its digital currency.
It's currently the 6th largest cryptocurrency with a market cap of about $42 Billion.

At its peak in the fall of 2021, it was the #3 cryptocurrency with an all-time high price of $2.96!

Cardano/ADA was $0.2585 on January 6, 2021, and one year later on January 6, 2022, it's $1.22, which is a 371% increase YOY.
It's a young cryptocurrency – it launched in 2017 – as an alternative to Ethereum.
There are currently around 2 million ADA users.
It has low transaction fees.
Its transaction speed is much better than some of the bigger, more popular cryptocurrencies.

Bitcoin's transaction speed: 5 per second

Ethereum's transaction speed: 25 per second

Cardano's transaction speed: 250 per second (And it's working on getting faster!)

For reference, the Visa network processes 1,700 transactions per second.

It uses proof-of-stake mining allowing Cardano investors to stake their tokens to validate the blockchain.

This requires less computing power – appreciated by the environmentally conscious investors.

Less energy usage à More energy efficient process

It relies on peer review prior to launching updates.
There's a fixed supply.

In current circulation = More than 34 billion = 70%+ of all ADA tokens that will ever exist already exist

Cardano's biggest competitors are Ethereum and Solana.
Like Ethereum, it supports smart contract functionality, but plans to take them even further by ensuring higher speeds and broader interoperability.

It also hopes to address the main issues of Ethereum, including lower fees, better scalability, and speedier transaction rates.

Side note, Cardano's founder Charles Hoskinson was a co-founder of Ethereum.

As the most developed crypto project on GitHub, some of the 2021 developments included:

The launch of smart contract functionality, opening up the network's capability to support decentralized finance (DeFi) applications.

Many new partnerships, a new stablecoin, more funding, and a new dApp store.

"The store will provide a trusted, and democratized environment for developers to publish their DApps without facing censorship," according to an article on CryptoSlate.

Cardano has a plan! It has a roadmap with details on how it will become a self-sustaining, completely decentralized network.
Developers are working on Cardano Improvement Proposals, a set of community-governed network enhancements that are set to go live in 2022.
According to recent predictions, ADA could be up to $3.34 by the end of 2022. (That would be a 173% increase from where we are today.)
How to Purchase Cardano (ADA)
Use one of these platforms to purchase Cardano (ADA) (not an all-inclusive list):
Binance.us
Coinbase
Crypto.com
Kraken
SoFi
Store your Cardano in a digital wallet – hot or cold – or leave them on an exchange (but you know the saying – "not your keys, not your coins.").
Will Cardano/ADA regain its #3 position again in 2022? Who knows? But it seems possible based on the development plans it has for 2022.
Yes, the crypto market is volatile. What else is new? But it's also very exciting!
Never invest more than you can afford to lose, buy the dip, and HODL.

This is not financial advice. You are encouraged to do your own research before investing in any cryptocurrency.

References/Related Articles:

This article was published on Jan. 6, 2022, on Bitcoin Ben's website (http://bitcoinben.io).

Kelly Wisness-Semchee has spent 20+ years in marketing and communications for various companies. She holds a bachelor's degree in Public Relations and an MBA. Kelly has been married to "Bitcoin Ben" for 12 years. They reside with their fur babies "Litecoin" Little and Lacie and daughter Alexa in the St. Louis area. Learn more at https://www.linkedin.com/in/kwisness/.
Copyright © 2022 by Kelly Wisness-Semchee