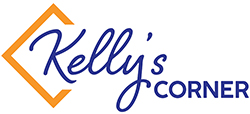 Maybe 2009 wasn't all good, but some really good things did happen in 2009.
Most of us know that Bitcoin officially launched on January 3, 2009, by Satoshi Nakamoto.
But what have we really done to commemorate this huge, historic achievement?!
It seems someone was trying to get "National Crypto Currency Day" started for January 3, but it has had no traction. January 3rd has also been called "Genesis Block Day" and/or "Bitcoin Day," but again with no traction.
Those of us who have been around in cryptos likely also know that Trace Mayer created "Proof-of-Keys" Day to be celebrated on January 3 as a day to remind cryptocurrency owners to move their coins to a private-key wallet and claim ownership (get their coins off the exchanges).
As experienced crypto owners know, "not your keys, not your coins." Or simply put, if you don't control the private keys to your cryptos, you don't really own the coin(s).
Here's the problem with that – is that truly simply put? What does that mean to someone just getting started in cryptos? It means absolutely nothing. It's likely just going to confuse him/her and potentially turn them away from learning more and/or getting invested.
We – the crypto community – need to collectively come together and create a day or a week dedicated to cryptocurrency awareness – and on a global level because this isn't just a national/U.S. movement.
What can we do to really build awareness, an event, a movement that everyone can respond to – not just experienced cryptocurrency owners? How do we create something that is simple, generates awareness and interest while also pushing adoption?
My challenge to the community is that we start planning and building an event that will take place each January 3 (or the week of if we decide we need an entire week) that will ultimately secure Bitcoin's rightful place in history and help get the average person educated and involved in cryptocurrency.
And for those of us already in cryptocurrency – another reason to celebrate…to celebrate bitcoin and blockchain…to celebrate all that it has done for us…and to celebrate our wonderful and welcoming community.
January 3rd needs this day. Take a look at what we currently "celebrate" on January 3.
Fruitcake Toss Day
Festival of Sleep Day
Humiliation Day
National Chocolate Covered Cherry Day
National Drinking Straw Day
National Write to Congress Day
Women Rock! Day
These are some of the weekly celebrations that include January 3:
Celebration of Life Week
Diet Resolution Week
National Folic Acid Awareness Week
National Law Enforcement Training Week
National Lose Weight – Feel Great Week
New Years' Resolution Week
Silent Record Week
Someday We'll Laugh About This Week
Crypto Community: We can – and should – build an awareness event that celebrates and showcases bitcoin and brings awareness to something that has brought all of us together – and given so many of us financial independence.
The key is working together. Let's do our part to make sure that everyone knows just how important January 3rd is…and that it is ultimately remembered as the day Satoshi Nakamoto gave the world Bitcoin.
As a side note, your favorite crypto kitty, Litecoin Little, was also born in 2009.
What else happened in 2009? Bitcoin Ben and I got married in 2009—on this date, August 11, in fact!
Happy 12th Anniversary, Ben! "Bless the Broken Road"
12-Year Anniversary Tidbits

Traditional Gift: Linen & Silk
Modern Gift: Pearl
Flower: Peonies
Gemstone: Jade

*I didn't ask for any of these things. I want couples pickleball lessons. 😊
References/Related Articles:
This article was published on August 11, 2021, on Bitcoin Ben's website (http://bitcoinben.io).
Kelly Wisness-Semchee has spent 20+ years in marketing and communications for various companies, including 13 years in healthcare specifically. She holds a bachelor's degree in Public Relations and an MBA. Kelly has been married to "Bitcoin Ben" for nearly 12 years. They reside with their fur babies "Litecoin" Little and Lacie and daughter Alexa in the St. Louis area. Learn more at https://www.linkedin.com/in/kwisness/.
Copyright © 2021 by Kelly Wisness-Semchee